Nebraska archery season offers hunters exceptional scenery and outstanding game. From the Scotts Bluff National Monument in the west to the natural stone pillars of Chimney Rock in the east. The Oregon, California, and Mormon trails offer amazing outdoor experiences.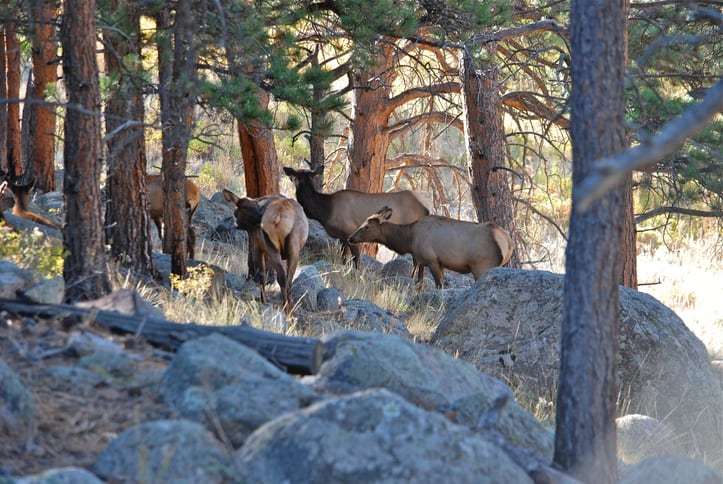 Nebraska (NE) Archery Season, 2022-2023
Nebraska brings you 1.2 million acres of public land, with plenty of walk-in hunting opportunities. The expansive, rugged landscapes surround you with plateaus and high buttes covered in ponderosa pines towering above the region, providing habitat for bighorn sheep and mountain lions. Check the NGPC Public Access Atlas to plan your hunting trip.
When does Archery Season Start in NE?
Nebraska Deer Seasons
Archery September 1-December 31

Special Landowner November 5-7

Antlerless Late Season January 1-16

Limited Landowner September 1-January 15
Nebraska Antelope Seasons
Archery August 20-December 31

November Late Doe/Fawn November 1-January 31
Nebraska Elk Seasons
Archery Bull September 1-October 31

Early Antlerless August 1-October 31

Late Antlerless November 1-January 31
Nebraska Wild Turkey Seasons
Fall General Season September 15-January 31

Spring Archery TBD
Nebraska Bighorn Sheep Seasons
General Season November 29-December 22
*Big Horn Sheep permits are available by lottery only, with one permit awarded for a "once in a lifetime hunt." Nebraska residents can apply, with a $25 nonrefundable application fee required.
Nebraska Mountain Lion Seasons
General Season January 2-February 28
*Mountain lion hunts and harvest quotas vary by region. Permits are acquired through lottery or auction.
Nebraska Small Game Seasons
Squirrel August 1-January 31

Rabbit September 1-February 28

Grouse September 1-January 31

Pheasant, Quail, Partridge October 29-January 1
Special seasons, bag limits, and hunting regulations vary based on region and animal.
What are the Legal Hunting Hours in Nebraska?
Authorized hunting hours start 30-minutes before sunrise to 30-minutes after sunset.
Hunting Licenses and Permits in NE
Hunter can buy their permits and licenses through the Nebraska Game & Parks Commission website.
Nebraska Residents
A resident is a person who has lived in the state permanently for six months. All residents aged 16 or older must have a hunting license.
Non-Residents
Non-residents must purchase a Habitat Management & Access Validation and Habitat Stamp.
Youth Hunting Licenses
Nebraska residents and non-residents under 15 don't need a hunting license. Residents and non-residents aged 15 or younger must have a Youth Hunt Permit and Habitat Stamp.
2 cannot hunt big game. Youths aged 12 to 15 may buy a Junior Hunting License. Residents aged 16 to 17 can buy a Pre-Adult Hunting License. Non-residents aged 17 or under can purchase a non-resident Pre-Adult Hunting License.
Senior Hunting Licenses
Nebraska residents aged 69 or older can buy a reduced-fee license.
Disability Licenses
Nebraska only offers reduced-fee disabled hunting licenses for military personnel.
Veteran and Military Licenses
Active-duty military personnel stationed in Nebraska for a minimum of 30 days can buy a resident hunting license. Additionally, active-duty military personnel stationed in other states don't need to buy a hunting license while on leave.
Migratory Waterfowl Requirements
Hunters aged 16 or older must buy a Nebraska Migratory Bird Permit and Federal Duck Stamp when hunting migratory waterfowl. The permit is proof of participation in the Harvest Information Program (HIP).
License Expiration
Nebraska hunting licenses are valid for a year from the date of purchase. Residents and non-residents can purchase lifetime hunting permits and stamps.
Check out our guide 30+ Hunting Rules to Keep You Safe while bowhunting in the wild.