Scopes are one of the most useful crossbow accessories out there. With a number of different types that include a variety of features, they can improve your aim and increase your chances of a successful hunt. The only problem is that there are so many good models out there that it can be hard to choose the best crossbow scope for you. To help, we've picked out our favorite six crossbow scopes and made a list of reviews to give a better idea of which would work best for your needs.
Brief Summaries of Our Top Cross Scopes
We have full, in-depth reviews below, but first, take a look at our list of selections. These brief summaries can give you an idea of which is the best crossbow scope for your personal situation, and then you can scroll down to get a better overview of all the important details.
The Barnett Cross Scope 17060: our top all-around pick due to quality 4x magnification with five-point multi-reticle crosshairs.
The Nikon Prostaff P3: our favorite deluxe model thanks to its light weight, easy tuning and long range.
The TRUGLO Crossbow Scope: our recommendation for beginners due to helpful options like a camo finish and illuminated reticles.
No products found.
The TenPoint EVO-X Marksman: the highest-end scope to make our list due to a long range and extra features like quick-detach mounting rings and an included bubble level.
The UTG Crossbow Scope: our runner-up beginner model thanks to advanced features like wind and elevation adjustment that expand your hunting options.
The Hawke Sport Optics 12221 XB1: a great choice for those with multiple crossbows because it has speed adjustment from 250-425 FPS.
The Best Crossbow Scopes: Our Reviews
Now that you've read through the scopes we like and who they might work best for, peruse our in-depth reviews to see all the great features that caught our attention. This way you can decide your priorities and make an informed decision on the best scope for your situation.
Barnett Cross Scope 17060  
Summary: The Barnett Cross Scope 17060 a great all-around scope that can benefit archers of all experience levels, especially those using Barnett crossbow models. 
Pros:
5-point multi-reticle crosshairs
4x magnification
Water-resistant
Cons:
Barnett specific
If you're new to the archery world, you'll soon learn the popularity of the Barnett brand. Along with numerous crossbow models from beginner to expert, they also make plenty of accessories, including scopes.
The 17060 in particular stood out to us because of its overall quality and easy compatibility with all full-sized crossbows manufactured by Barnett, which is a lot of models. Unfortunately, it may not work perfectly with crossbows outside the Barnett line. While its .875-inch dovetail mounting rings let you attach to most crossbows, especially those with a picatinny rail, it might take a lot more tuning to get the multi-reticle crosshairs lined up. This is because other crossbows may be speed rated differently than Barnett models.
Speaking of the five-point multi-reticle crosshairs, this lets you use the scope over a wide range of distances, depending on your bolt speed. This increases accuracy, allows you to hunt bigger game, and can be more effective in both stand and still hunting because it gives you a more accurate crosshair point for different distances.
To further the 17060's usefulness in serious hunting, it's water resistant and shockproof. It also has 4x 32 millimeter magnification, which can help when hunting big and small game at long distances. It's not enough to just line up the right crosshair reticle on your quarry. You need it in the kill zone, so you want to be able to see up close and good detail.
On the whole, this is a solid scope that's easy to use and mount. It's best for beginners using a Barnett crossbow model, but even experienced archers can benefit if they just want a basic scope that still gets good range.
Nikon Prostaff P3  
Summary: Manufactured by a company that knows optics, the Nikon Prostaff P3 is a deluxe scope that can extend your range without adding too much weight or needing too much tuning.
Pros:
Light weight
Tough construction
BDC 60 reticle system
Long range
Cons:
No illumination
Just a glance at the sleek aircraft-grade aluminum construction will clue in on the Nikon Prostaff P3's high quality and durability. In this case, Nikon has taken their extensive company knowledge in the field of camera optics and applied it to a crossbow scope.
As a deluxe model, the Prostaff P3 is an excellent choice for experienced archers who need maximum accuracy and range. The fully multi-coated optical system provides 3x magnification that includes Nikon's BDC 60 reticle system. This features a 20-yard crosshair for zeroing in along with aiming circles for longer ranges, theoretically up to 80 yards depending on your crossbow's bolt speed. This is serious range for serious bowhunters.
For a scope of such deluxe quality, we were surprised it had no illumination, but it does nevertheless function better than many other scopes in dark lighting. This is good because any hunter can benefit from taking advantage of dawn and dusk when many game animals are most active, especially deer and elk.
Our favorite aspect of this scope, though, is its ease and smoothness of use. It has hand-turned 1 MOA adjustment wheels that can help you easily and accurately zero in the reticles. The firm but smooth turn helps you make very fine changes while the spring-loaded instant zero let's you reset them if you need to.
All in all, this is a deluxe model that we recommend for avid bowhunters and those who know how to take advantage of a finely tuned scope. The durability and quality construction can provide a long life of accuracy even in the rough conditions that can be necessary when bowhunting. And last but not least, its light weight of just over half a pound lets you hike out to those rough conditions without adding too much to your kit.
TRUGLO Crossbow Scope  
Summary: The TRUGLO Crossbow Scope is a great beginner model because it has a number of options like a camo finish and illuminated reticles that can jumpstart your bowhunting while providing magnification and aim within a 50-yard range.  
Pros:
Realtree camo option
Illuminate reticle option
Light weight
Cons:
Hard to zero in
The TRUGLO is a 32 millimeter scope with 4x magnification to help with accuracy. What impressed us most about it is its accessibility for new archers and the extent to which it can help them jumpstart their bowhunting. One great example of this is the realtree camo finish option, in addition to the standard black option. If you take your camoflauge seriously and plan to hunt in a wooded area, this can make a big difference, especially if it will help your scope blend in more seamlessly with a crossbow that has a camo finish itself.
The scope features four crosshair reticles allowing for ranges from 20-50 yards, enough for most beginners still trying to improve their accuracy. Plus, most beginner crossbows probably won't have the draw weight and bolt speed necessary to shoot at any longer distance. As an extra bonus, you can get the TRUGLO scope with an illuminated reticle that lets you use it in dim light. The illumination even comes in two colors, red or green. This can open beginners up to new opportunities like hunting at dusk or dawn. Plus, it can help them work hunting around their schedule.
Another thing that makes the TRUGLO a good beginner model is the weaver rings for mounting. Weaver-ring mounting is a bit more flexible than picatinny mounting, so you can theoretically use this scope with a wider range of crossbow models, important for beginners who may still be finding their ideal crossbow. 
Similarly, it's lightweight as well. At only about a third of a pound, it doesn't weigh down the beginner who's still learning the finer details of crossbow shooting. This lets you focus more on perfecting your aim.
Finally, the TRUGLO Crossbow Scope has a number of nice features you'd usually expect from a high-end, deluxe model. This includes a durable and scratch-resistant finish that is more importantly non-reflective. A reflective scope could alert nearby game with a gleam of light and ruin your hunt. It also has a four-inch eye relief that's comfortable and helps you aim with more stability.
TenPoint EVO-X Marksman  
Summary: With a 100-yard range, TenPoint's EVO-X Marksman is a deluxe crossbow scope that doesn't leave out any detail, including many useful features like quick-detach scope rings, a bubble level, flip-up scope flaps, and illuminated crosshairs.
Pros:
100-yard range
Illuminated crosshairs
Included bubble level
Quick-detach mourning rings
Cons:
Best for crossbows shooting over 330 FPS
The TenPoint EVO-X is the highest-end model on our list and has the many features you would expect from one. It's important to know that TenPoint designed it for powerful crossbows, ideally those shooting above 330 FPS, though that doesn't mean it couldn't work with a weaker model.
Its usefulness in this bolt-speed range is due to its drop compensation and variable speed settings. Plus, it has extensive reticles providing a range potentially up to 100 yards. There are five illuminated crosshairs with a zero-in at 20 yards going up in 10-yard increments to 60 yards. There are then two non-illuminated arrows for 70 and 80 yards and B lines for 90 and 100 yards. This long range is complemented by variable optics that can be adjusted from 2-7x magnification. 
Of course, as a serious deluxe model, TenPoint has taken every detail into account. This means a lot of small features that can make a big difference when taking a wise trophy buck at long range. This includes rheostat controls that let you fine-tune the aim and control the strength of the both red and green illuminated crosshairs. 
The EVO-X Marksman also comes with a bubble level to help you align it on your crossbow. Attaching it to the crossbow is also made easier with quick-detach scope rings. In fact, this even means you could detach and attach it in a stand or blind or while still hunting, allowing you make your kit more compact and easier to carry on extreme wilderness hunting trips. The flip-up scope caps are similarly convenient and can keep the optics safe in rough conditions.
Speaking of rough conditions, the EVO-X Marksman is both waterproof and fog proof. If you want to get the most out of your deluxe, super-fast crossbow and hunt the hardest game in the toughest environments, this scope might be the way to take it to the next level.
UTG Crossbow Scope  
Summary: The UTG Crossbow Scope lets beginners start getting their feet wet in rougher hunting conditions thanks to advanced features like wind and elevation adjustment as well as illuminated reticles.  
Pros:
High-end features
Illuminated reticles
Adjustable for wind and elevation
Cons:
Heavy
Rated for 300 FPS
The UTG Crossbow Scope is our runner-up beginner model and a great option for those who don't plan on hunting super long ranges but still want to make serious shots. This is facilitated by the five illuminated reticles, starting at the 20-yard zero-in and going up to 50 yards. They can be illuminated in both red and green and are calibrated for 300 FPS, which is solidly within the normal range for beginner crossbows.
The main downside of the UTG scope is its heavy weight at over a pound and half, but it does have many features you would normally find on higher-end models. This includes easy detachable mounting rings so you can more easily take your scope on and off. This can make you more maneuverable in rough terrain and open up your hunting options.
This scope's usefulness in rough conditions also comes from its flip-open lens caps that are both convenient and keep the optics safe as well as lockable and resettable target turrets that allow you to make adjustments for wind and elevation. In most places, hunting season often involves bad weather, so these extra measures can go a long way in improving your chances of getting your quarry.
The UTG Crossbow Scope is a 4x magnification scope with an objective lens 32 millimeters in diameter, standard for beginner scopes. UTG has designed it with a Robust True Strength Platform with a Smart Spherical Structure. This is to help with stability as well as just the durability and resilience of the device, again making it a good option for beginners who still want to try hunting in more extreme conditions.
Hawke Sport Optics 12221 XB1  
Summary: The Hawke Sport Optics 12221 XB1 is a versatile scope that you can use with a wide range of crossbows and bolt speeds while enjoying quality features and improved accuracy.
Pros:
Large speed adjustment range
Five illumination levels
Lightweight and compact
Cons:
No mounting rings included
The Hawke Sport Optics 12221 XB1 is a high-quality scope whose biggest draw is the versatile speed adjustment. This allows you to change the calibration of the scope to match bolt speeds ranging from 250 to 425 FPS. This covers the vast majority of crossbow models and gives you a lot of options. 
For example, you may use different crossbows rated at different speeds for different game, but you can use the same scope for all of them. Or, you might be a beginner using a beginner crossbow but don't want to have to get a new scope when you move up to more powerful models. You might even be able to use this scope within the family, different archers using it with their personal crossbows.
Besides the speed adjustment, the Hawke 12221 XB1 has many other quality features as well. Since it's designed to work with crossbows as fast as 425 FPS, it has a long range of 100 yards with illuminated crosshairs in increments of 10 from 20 to 60 yards and markers from 70 to 100. There are five levels of illumination in both green and red so you can take advantage of dusk and dawn when game like deer are most active.
Finally, it's both lightweight and compact at just over 8 inches long, 2 inches tall, and about 0.8 pounds. This not only helps with accuracy but makes it more maneuverable when hiking through the woods or moving your crossbow in a tree stand. It's waterproof and shockproof, further emphasized by a sealed turret cap that can increase its usefulness in rough conditions. No mounting rings are included, so if your crossbow doesn't have any, you'll have to get some separately.
How to Select a Crossbow Scope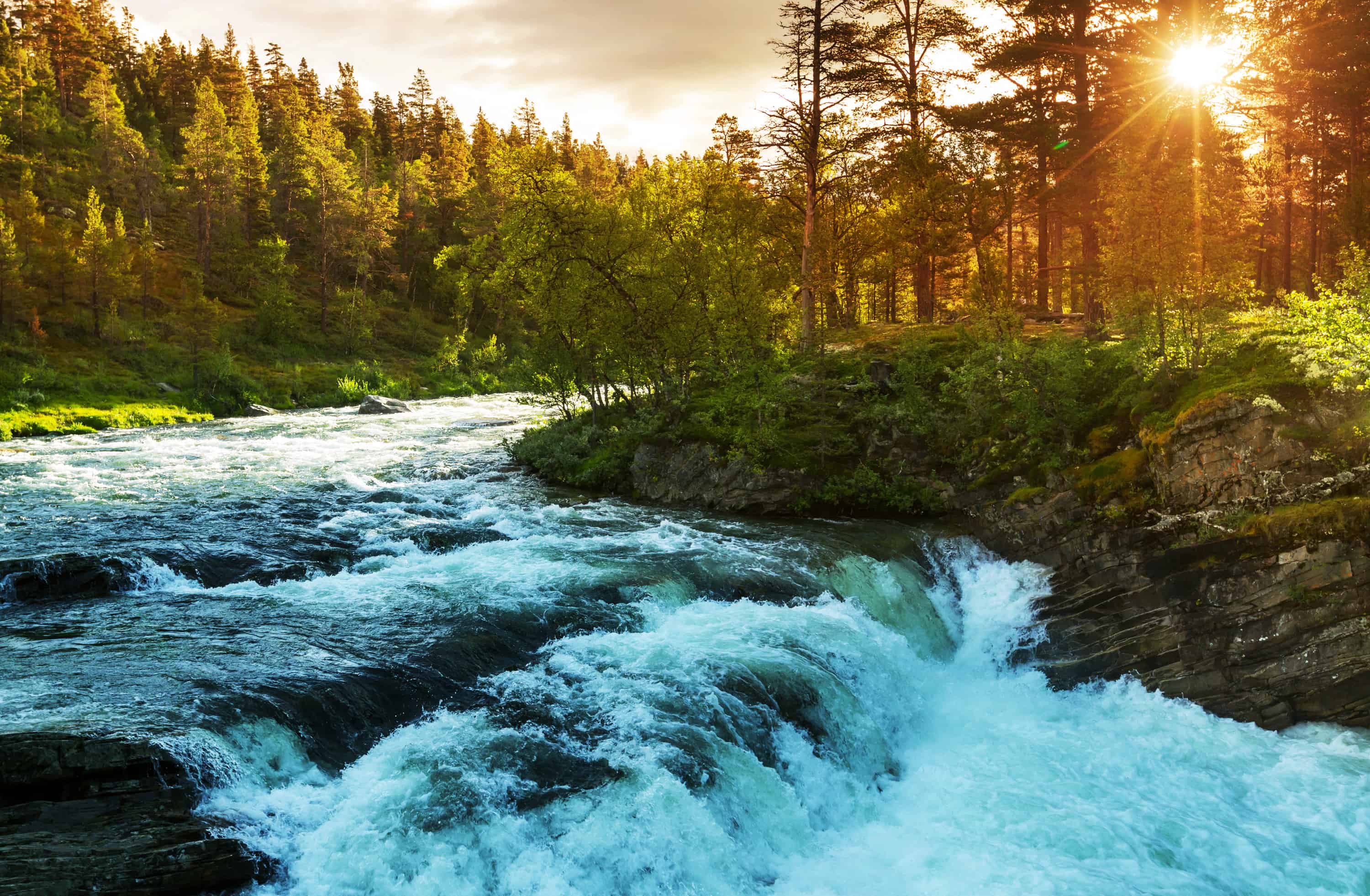 When trying to find the best crossbow scope, there are certain specs and features you really need to pay attention to. Read through them to get a better understanding of what to look for.
Speed Rating
Perhaps the most important thing to take into consideration when buying a scope is the speed rating. Bolt speed affects how fast the bolt drops as it leaves the crossbow and therefore determines aim and accuracy.
This means that the crosshairs on a scope will be placed in such a way to expect the drop rate of a certain bolt speed. For instance, that crosshair for 30 yards will be a bit below the crosshair for 20 yards, meaning you have to raise the crossbow a little to align it with a target 30 yards away. This compensates for the extra drop the bolt will experience in the additional ten yards. 
However, if your crossbow shoots the bolt faster than the scope is designed for, it won't drop as much as the crosshair is adjusted for and go over your target. Conversely, if your crossbow shoots the bolt slower than the scope is designed for, it will land under your target.
Many scopes are only rated for specific bolt speeds, and they simply won't work if your crossbow is significantly more or less powerful than the rating. Many others have an adjustable range that lets you match the scope to your crossbow's bolt speed and maintain accuracy. It's essential to pay attention to this so you don't end up getting a scope that's useless for your crossbow.
Range
Similar to the speed rating, you should take note of a scope's range. This means the longest distance for which it will help you aim. For instance, a scope may have five crosshairs going from 20 yards to 60 yards in 10-yard increments. This means that for anything farther away than 60 yards, the scope isn't much help. On the other hand, some scopes can aim up to 100 yards.
Before deciding on a scope, figure out what range you actually need. Most bowhunters usually only use crossbows within the 30- to 60-yard range, so more than that may not be necessary. However, for expert archers with powerful crossbows who want to take shots at longer distances, a scope with too small a range may hold you back.  
Illumination
A lot of game, especially deer and their relatives like elk, are most active at sunrise and sunset. This is why hunters tend to get up early before the dawn to hit the tree stand. Unfortunately, the dim light can make it difficult to accurately use the scope because you can't see the reticles very well.
Illumination can help with this problem. By lighting up the reticles and crosshairs, you can still see them even if there's not much sunlight. Deluxe scopes may even provide varying levels of illumination so you can adjust it to be as bright as necessary. They may also come in red and/or green illumination, either potentially more suitable depending on the coloring of your terrain and quarry. 
Most importantly, you want illumination that will allow you to easily see the crosshairs without obscuring your target. If you plan to hunt in dim light, illumination can be very helpful.
Mounting
Of course, you have to attach your scope to your crossbow in some way. The stability and alignment of the mounting can ultimately make a difference in the accuracy of the scope.
Modern crossbow scopes use two main mounting systems: the picatinny rail system or the weaver system. The picatinny system is based on military equipment and is much more uniform. As a result, scopes designed for the picatinny rail will most likely only work on crossbows with picatinny rails. 
The weaver system, though, is a bit less uniform and a bit more flexible. A scope with this type of mounting is more likely to fit on a wider range of crossbows. This may be at the cost of stability, however, if the fit isn't exact. Just be aware of the mounting available on your crossbow and choose a scope that's compatible with it.
Weight and Size
When getting a new scope for your crossbow, you also want to consider the weight. Crossbows are generally lightweight, so adding even a pound or two can make a noticeable difference.
Weight is actually important for aiming, so too much weight in your scope can be counterproductive. When hunting, you may not be able to shoot immediately. Instead, you might have to wait until the animal moves into a better position. However, during this time, you want to hold your crossbow steady because movement could alert the animal to your position. A heavier crossbow weighed down by a heavy scope could make this difficult.
Overall size is relevant too because treestands and blinds aren't exactly roomy places. You never know when your quarry might appear, and you'll want to grab your crossbow and raise it to its shooting position quickly. A large scope is more likely to get snagged on something and potentially even make noise. If you plan on hiking into deep woods, it could also be harder to move through the brush. As a general rule, lighter is better.
Types of Scopes
Red Dot Scopes
Red dot scopes are the most basic kind of scope. Basically, they feature a single red dot, often illuminated, inside the circular scope. You put the dot where you want the bolt to hit and pull the trigger. Of course, you have to adjust and zero in the scope beforehand, which takes a considerable amount of tuning. With crossbows, you have to also have to understand that the dot will only work for a certain distance. Any farther, and the bolt will drop too much for the dot to be accurate.
Red dots' main advantage over things like crosshairs is their lack of parallax error. You may notice when using crosshairs that even when you center a target, its position may change even when you slightly move your eye. You have to be vigilant in keeping your line of sight straight. Red dots are a little more forgiving. 
Of course, the simplicity of red dot scopes means they have significant limitations. Especially at longer distances, they may not provide quite as much accuracy as you could achieve by correctly lining up a magnified crosshair.
Magnified Scopes
The main benefit of magnification is that it helps you see your target better. For example, if you're hunting elk, your quarry might be pretty big, but the kill zone over its heart is still relatively small. In this way, archers who plan to take shots from long distances like those over 60 yards may find magnification useful.
Magnified scopes can also help with parts of bowhunting that aren't actually shooting the crossbow. For example, you may need to count or measure the points on a buck's antler rack to make sure it's a legal kill. That's much easier to do if you can magnify it. Similarly, if you have to search for a lost bolt in the brush, a magnified scope can help.
Multi-Reticle Scopes
Unlike firearms, one of the biggest parts of aiming a crossbow is accounting for the drop of the bolt. As it leaves the crossbow, the bolt will begin falling towards the ground. As a result, a crosshair giving you an accurate shot at 30 yards won't be accurate at 40 yards. Instead, you would need to aim the crossbow slightly higher to account for the drop.
Many crossbow scopes address this problem by including multiple reticles for different distances. For example, a center crosshair may serve for targets 20 yards away with another crosshair just below it for 30 yards. There may even be several more below that.
Multi-reticle scopes are very useful, especially for archers who are going to be shooting over varying distances. However, it's important to note that the reticles will be specifically calibrated to a certain bolt speed. That's because a bolt will drop more or less over a certain distance depending on how fast it's moving. 
Some multi-reticles scopes are adjustable for different bolt speeds, but either way, the trade off for their detailed accuracy is sensitivity to bolt speed. You have to know your crossbow well and have a good feeling for its bolt speed, not just what it's rated for, but what it actually gets with the bolts you prefer to use. Then you have to tune the multi-reticle scope accordingly. If you do it correctly, this can produce great accuracy.
Some Tips on How to Aim a Crossbow
Cock Your Crossbow Consistently
To maximize accuracy, you should cock your crossbow the same way every time. If you cock it differently, you could produce small variations in the position of the bowstring and bolts that could ultimately change the trajectory of the bolt. Especially with sensitive, calibrated multi-reticle scopes, this could end up making a big difference.
Use Good Form
Aiming a crossbow requires a specific stance that keeps you and your aim stable. You should hold the grip with your trigger hand, your index finger lightly on the trigger. Your other hand should hold the fore-grip, and you should put the same-side foot slightly forward. In other words, if you're right-handed, your right hand should be on the trigger with your left foot placed forward for bracing. Then, press the butt of the crossbow firmly into your shoulder. You're now ready to shoot.
Exhale When You Pull the Trigger
When you're ready to pull the trigger, you should do so slowly but confidently and forcefully. You should take a natural breath before you pull the trigger and exhale it as you pull the trigger. This keeps you from jolting the crossbow with a sudden breath and moves your energy forward and out with the bolt.
Practice A LOT
As with anything, the best way to improve your aim is to practice often. You need to get a good feel for your crossbow, your scope, your bolts, and how they all interact. As you get better, you can even begin to experiment with different, more advanced scopes to take advantage of their special features. The important thing is to get as much experience as possible.