Like the archers that love them, crossbows come in all shapes and sizes. One of the most fun variations, though, has to be the pistol crossbow, also called, the mini crossbow. These small and compact models can still pack a punch and even serve practical purposes like small-game hunting, survivalism, and home defense. Because there are so many pistol crossbow models out there to choose from, we've helped you narrow down your options by taking a look at what's available and choosing our five favorites. We've included reviews as well as a buyer's guide to give you all the information you need to get the best pistol crossbow for you.
Brief Summaries of Our Favorite Pistol Crossbows aka Mini Crossbows
You're probably anxious to know which five pistol crossbows made it onto the list. Later we'll go into all the specific features and details for each of these models, but for now just look over what we've selected and who they might be best for. Then scroll down to the full reviews.
The Snake Eye Tactical Cobra: our overall favorite due to its general usefulness and great specs like 160 FPS bolt speed.
The KingsArchery Crossbow Pistol: a good choice for survivalists thanks to its large bolt packages and self-cocking system.
The PSE Archery Viper SS: accuracy and safety earned this model a spot on our list of favorites.
The Tactical Crusader Pistol Crossbow: our recommendation for beginners or as a gift because its basic design helps you get started on the right foot.
The Rogue SAS Menace: with an adjustable assault-style stock and Picatinny rail for accessories, this pistol crossbow is a serious and versatile option for a number of purposes.
The Best Pistol Crossbows in Depth
Here are our full in-depth reviews. These cover specific features and, more importantly, how they can benefit you. If a certain model has caught your eye, be sure to take all the details into account and consider how it can work for your specific situation. We've also listed pros and cons to help you compare the various top picks.
Snake Eye Tactical Cobra
Summary: The Snake Eye Tactical Cobra can benefit archers of all experience levels and help with just about any situation including small game hunting because of a quality design that produced 160 FPS of bolt speed. 
Pros:
Self-cocking option
Durable construction
160 FPS bolt speed
Dovetail mounting for accessories
Cons:
Hard to string
Few bolts included
As a general-use pistol crossbow, the Snake Eye Cobra is hard to beat. This is because the 80 pounds of draw weight produces 160 FPS of bolt speed, which is enough to even hunt small game like squirrel and rabbit. 
This could just be a fun side hobby for you, or it could be a great way to get your kids into hunting. That's because, even with 80 pounds of draw weight, the Cobra is easy to draw thanks to the self-cocking mechanism. This involves a lever behind the grip that gives you more leverage to cock the bowstring. Plus, you can get it with a stirrup at the front that you can hold with the other hand for even more leverage. If you do get this for the teenager in your life, just make sure you help them string it. The stringing is a little difficult on this model.
The Cobra is also a great base from which to jumpstart your archery hobby. While it's a fairly basic model on its own, it does allow you to modify. The top rail has ⅜-inch dovetail mounting, so you can attach any accessories compatible with this system. This could include scopes to complement the "iron" sight, which is actually made of plastic. This sight can certainly serve your purposes as is, though, especially thanks to an adjustable pin.
The construction also makes the Cobra a good option for all experience levels and purposes. The aluminum stock and barrel is strong but lightweight and combines with fiberglass limbs and plastic accessories to create a durable model that doesn't weigh you down. This is especially important for a pistol crossbow regardless of what you're using it for. For example, if it's just a sidearm for safety, you don't want it to add unnecessary weight to your kit. On the other hand, if you want it to hunt small game, lighter weight will make it easier to aim the sensitive crossbow.
The Cobra comes with three bolts, but you should consider getting a lot more. It will work with most models of pistol crossbow bolts designed for 50- to 80-pound models. Conveniently, you can get the Cobra with a built-in quiver that will hold five bolts, making it much more compact, easier to carry around, and faster for making multiple shots.  
KingsArchery Crossbow Pistol
Summary: The KingsArchery Crossbow Pistol makes a great addition to any survival pack because you can get it with a ton of differently colored bolts that you can fire easily thanks to a self-cocking system. 
Pros:
Large bolt packages
Bolts in multiple colors
Durable fiberglass design
Self-cocking system
Cons:
Weak bowstring
KingsArchery's crossbow pistol is a solidly designed model that you could use for either small-game hunting or survival preparation. 80 pounds of draw weight means this isn't just a toy. That's as much if not more than many of the recurve models out there, so this can take down small game like squirrels, rabbits, and small birds.
What really caught our eye for the KingsArchery crossbow pistol, though, is the arsenal of bolts it comes with. In fact, the largest package comes with 123 bolts. Seriously. They're quality aluminum/PVC bolts that are made to fly straight and penetrate. Plus, these come in a wide variety of colors including orange, yellow, blue, and black. 
The multiple colors increase the usefulness of the high number of bolts. Pistol crossbow bolts are, of course, very small, so it's easy to lose them. A large reserve of bolts means you can keep plenty on you even if you do lose them, and the colors make them easier to find in thick brush. Plus, when it comes to a survival pack, more bolts means the crossbow gets you farther and longer in a disaster situation. Just be sure to include replacement bowstrings as well, as the string will probably wear down faster than you use the bolts.
We were also really impressed with the KingsArchery crossbow pistol's quality construction. The tough fiberglass helps the crossbow endure tough conditions and repeated use, further increasing its utility in survival situations. This quality design also includes a self-cocking system that uses a lever on the rear of the crossbow. This isn't just convenient. It also lets you fire multiple shots faster, again important if you need this for defense in a survival situation, or even as a defensive sidearm for hunting.
PSE Archery Viper SS
Summary: With serious bolt speed and features like an adjustable rear sight and track-style rail, the PSE Archery Viper SS is an accurate model useful for hunting small game or complementing a survival kit.
Pros:
215 FPS bolt speed
Auto safety
Anti-dry-fire mechanism
Adjustable sight
Cons:
Only three bolts included
If you want accuracy from your pistol crossbow, the PSE Archery Viper SS might be your best bet. First and foremost, this comes from the 215 FPS of bolt speed, blistering for a pistol crossbow, which is about as fast as some vertical recurve bow models.
PSE Archery has made accuracy an even bigger priority on this model by including an adjustable rear sight and track-style rail. You can zero in the rear sight by lining it up with the front sight and tune it while practicing until you can repeatedly group your shots. The track-style rail makes this even easier by helping the bolt leave the crossbow straight and consistently with each shot.
This accuracy makes the PSE Archery Viper SS a great option for hunters. Matching a recurve bow's arrow speed with 50 pounds of draw weight, it can take a wide range of small game from rabbits to bobcats and meets legal requirements in many states.
Most impressively, the Viper SS makes a good small-game hunting option for survival kits because it includes a number of features that increase safety and durability. For instance, the auto safety and anti-dry-fire trigger systems can keep you from hurting yourself or damaging the crossbow by using it incorrectly. This is necessary because if the crossbow forms part of a survival kit, you may not be used to using it when the survival situation comes. These features help you from making a mistake that could damage the crossbow as soon as you need to use it. 
The overall design is durable as well and makes the crossbow useful in rough conditions. This includes a tough, hybrid plastic-metal construction and fiberglass limbs that can handle multiple shots. Speaking of multiple shots, the integrated cocking mechanism combined with the low 50-pound draw weight means you can reload and fire again quickly, which may be important when hunting small, hard-to-hit game. Plus, the bowstring is painted neon green on either side of the serving, helping you see it in the dark so you can cock the crossbow more easily. If you do plan on taking multiple shots, just be sure to get extra bolts because the Viper SS only comes with three.
Tactical Crusader Pistol Crossbow
Summary: The Tactical Crusader Pistol Crossbow is a fun way to get into archery for any beginner due to its basic design combined with features that help you get started.
Pros:
Basic beginner model
Cocking aid handle
Adjustable sight
Cons:
Requires maintenance and tightening
Some assembly required
We recommend the Tactical Crusader Pistol Crossbow for the beginners out there who want to get a feel for pistol crossbows and even crossbows in general without having to go for a model that's too complicated or advanced. It's a basic model with 50 pounds of draw weight, making it easier to cock by less experienced archers. It even has a cocking aid based on a rear handle that makes cocking simpler and more straight forward.
Despite being such a basic, beginner model, the Tactical Crusader does come with sights that you can adjust to improve your accuracy. The string is also high quality for a model of this experience level and can handle multiple shots.
The one thing to be aware of with this pistol crossbow is that it requires a bit of assembly. This includes stringing, which can be a little difficult or intimidating for new archers. It also means there are a lot of bolts that can come loose. If you plan to use this model regularly, you need to take maintenance seriously, which means tightening the bolts and limbs and adjusting the sights.
All in all, the Tactical Crusader Pistol Crossbow makes a great gift because it can either be a starter option for someone interested in archery, or it can make a fun addition to the arsenal of someone who's already an archery enthusiast. Small and compact, it can be easily stored and produces little hassle. Specifically, it weighs under two pounds and is about 20 inches long. It also includes five bolts, so it includes everything you or the recipient needs to get started shooting.
Rogue SAS Menace
Summary: The Rogue SAS Menace isn't just a cool-looking pistol crossbow, it's a highly adjustable and versatile model that can be useful in a number of situations including home defense and survival.
Pros:
Self-cocking mechanism
Adjustable stock
Picatinny rail for accessories
Cons:
Only three bolts included
The Rogue SAS Menace is a solid choice for home defense as well as survivalism and small-game hunting. This is primarily due to the large amount of versatility and ability to be used by a wide range of people with different experience levels.
This versatility is most apparent in the adjustable stock. You can adjust the assault-style stock to change the overall crossbow length from about 22 inches to about 24.5 inches. This makes it more comfortable and therefore more accurate for differently sized users. 
The self-cocking design also makes the SAS Menace more accessible. It has a powerful 80 pounds of draw weight that produces 185 FPS of bolt speed, but even beginner archers can still cock it.
Finally, a bottom Picatinny rail is a stable way to attach many different accessories that can increase the SAS Menace's usefulness in different situations. This includes a bipod for stable shooting or a flashlight or laser sight for shooting in the dark, ideal for home defense or survival.
If you do want to use this model for survival or home defense, we suggest getting more than the three bolts the SAS Menace comes with. Thanks to the small power stroke under 7 inches as well as the self-cocking mechanism, you can reload this pistol crossbow quickly and fire more shots per minute than with a traditional crossbow.
Oh, and we also have to mention that this pistol crossbow just looks super cool. The sleek black assault design is fun and helps you build confidence and enthusiasm in archery. 
Factors to Keep In Mind When Looking for the Best Pistol Crossbow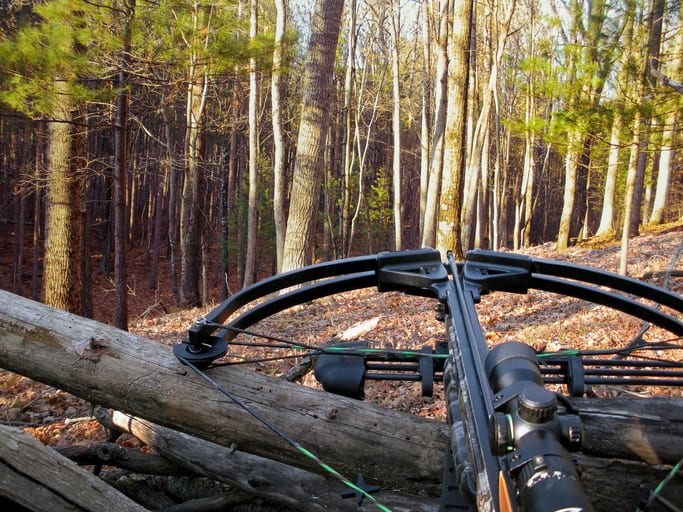 Bolt Speed and Draw Weight
Being smaller, pistol crossbows are, of course, slower than conventional crossbow models and have lower draw weights. Nevertheless, they can still shoot pretty fast, reaching bolt speeds sometimes over 200 FPS (feet per second), faster than some traditional vertical bows. 
Faster crossbows can shoot farther and more accurately because the bolts can travel farther before dropping due to gravity. However, they usually come with higher draw weights which can be harder to cock and handle for newer archers. Many powerful pistol crossbows may even have draw weights around 80 pounds, more than many vertical bows and difficult to draw for someone with relatively low upper body strength.
Self Cocking
If you do want a pistol crossbow with high draw weight and bolt speed, a self-cocking mechanism can make a big difference. This feature usually gives you some kind of leverage, making cocking the crossbow a lot easier than it would normally be to pull the rated draw weight. These may come in different forms including stirrups, handles, or levers or some combination of those.
Mounting for Accessories
For hunting or survivalism, you may want to add some accessories to your pistol crossbow. These could include flashlights or laser scopes so you can use the crossbow in the dark as well as sights, quivers, or even bipods. 
Attaching accessories requires some kind of mounting, the most common being Picatinny rail or dovetail mounting. The Picatinny rail is based on military standards and is therefore very stable but also very uniform. Your accessories will have to be designed specifically for Picatinny rail. The dovetail mounting, on the other hand, may allow for a wider range of accessories, but may not be as stable. 
Safety Features
Safety features are another important thing to keep in mind when looking for the best pistol crossbow. These crossbows may be small, but they are definitely not toys. They pack a dangerous punch that can cause serious injury or even death. 
You definitely want a model that takes safety seriously, especially if you're getting the crossbow for survivalism or home defense. Because you may store it away and not practice regularly with the weapon, you'll be at a higher risk for using it improperly. Things like auto safeties and anti-dry-fire mechanisms can keep you secure even if you do.
The Best Uses for Pistol Crossbows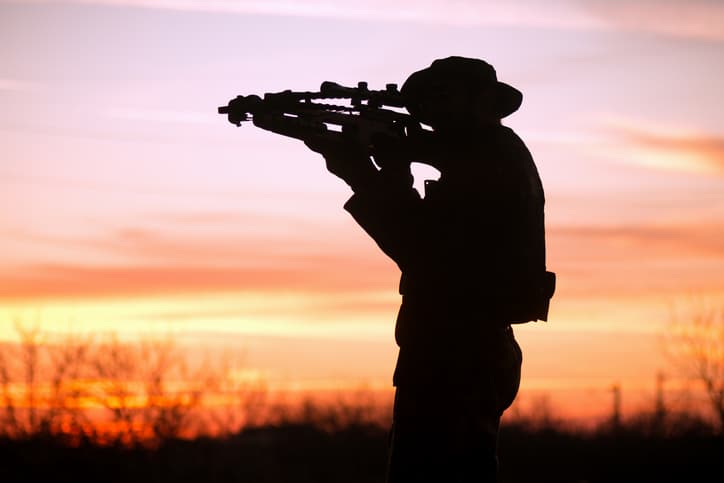 If you're in the market for the best pistol crossbow, you have to know what you're going to be using it for. Pistol crossbows are all cool, but depending on your purposes, one model might serve you better than another.
Small-Game Hunting
Small game includes commonly hunted animals like squirrels and rabbits but can also include less common quarries like bobcats, foxes, and even some birds like pheasants and pigeons. Many pistol crossbows are powerful enough to take down these animals and produce bolt speeds over 150 FPS.
The most important factor to keep in mind when using a pistol crossbow for hunting is your local laws. Many jurisdictions have minimum draw weights or bolt speeds necessary to hunt ethically because a shot not powerful enough to kill an animal may painfully injure it. These laws may even be animal-specific, so look these up or contact your local authorities beforehand to make sure your pistol crossbow is up to code. 
Safety Sidearm for Hunting
Many big-game hunters like to have a sidearm on them for safety. If you're hunting a bear for instance and miss, the animal may attack you without enough time to reload your primary weapon. A sidearm you can quickly draw and shoot may save your life. A pistol crossbow can potentially serve this purpose, especially if you don't want the extra weight of carrying a firearm or can't for legal reasons.
Survivalism
Pistol crossbows are very popular with survivalists. That's because they are easy to use and don't require any outside energy source besides that produced by your own body. Plus, they're small and can fit in disaster preparedness kits or bug-out bags. In a survival situation, you can then use your pistol crossbow to hunt food in the form of small-game or defend yourself. 
If you want a pistol crossbow for survival situations, it's important to get one that requires little maintenance and is easy to use. You may store it for long periods without using it, but you want it to be ready when you need it.
Home Defense
If you're concerned about home defense but aren't comfortable having a firearm in your home or can't due to local laws, a pistol crossbow may be a good alternative. Similar to using a pistol crossbow for survival, you want a home defense model to be low maintenance and easy to use. You may not get much practice on it, but still want to be able to use it effectively when the time comes.
Fun
Last but not least, pistol crossbows are just a ton of fun. You don't need a practical purpose. If you want, you can add a pistol crossbow to your archery arsenal and use it to target shoot whenever you need a new challenge.
Closing Out Pistol Grips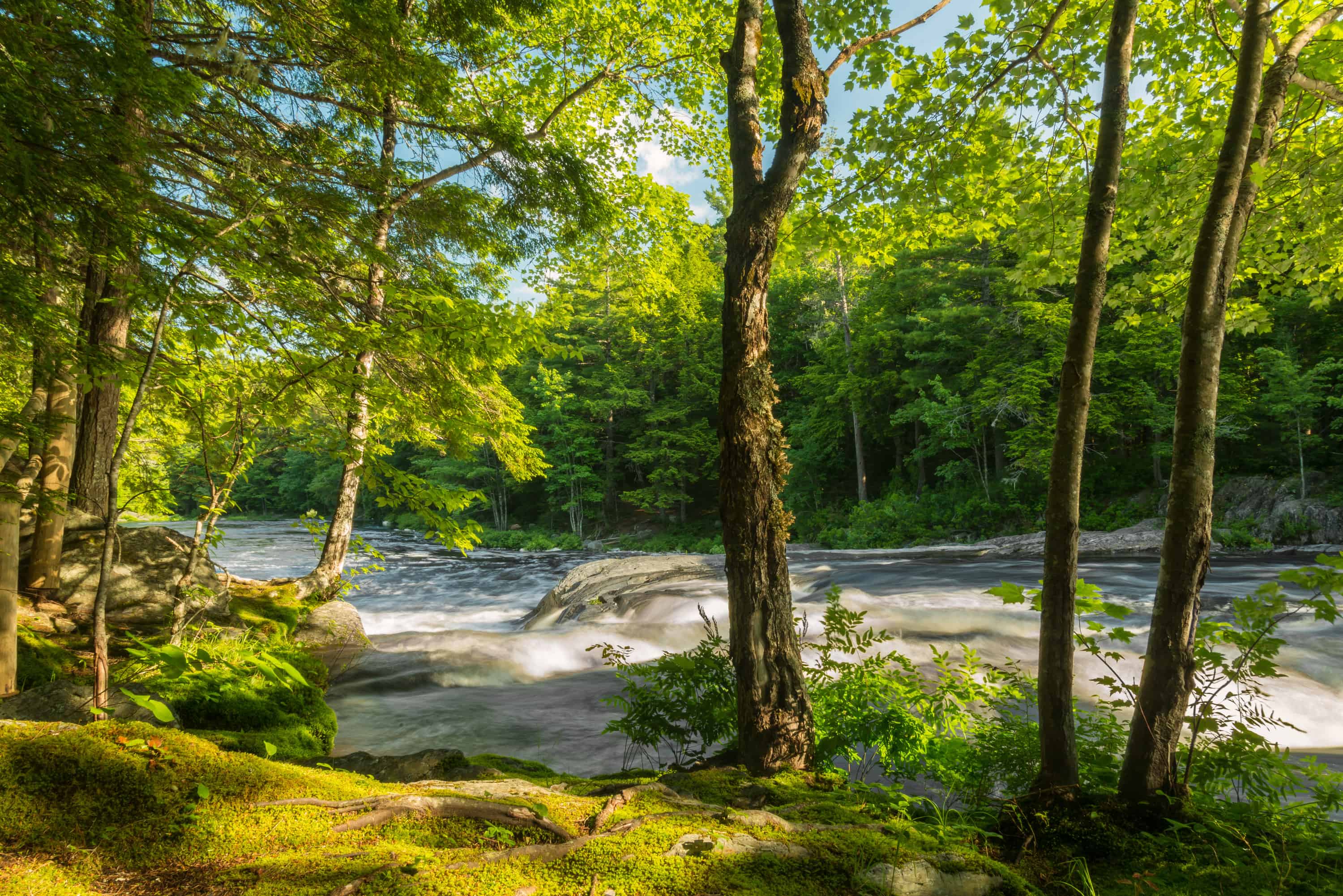 Pistol crossbows are both fun and practical. Hopefully after reading this buyer's guide, you've discovered a number of ways these compact models could complement your archery career or launch you into a new hobby. As you can see, whatever your purposes may be, there's always a new way to enjoy archery and take advantage of the amazing machines that are crossbows.