Hard Case Picks
Soft Case Picks
In a strange way, it's easier to choose a crossbow than a crossbow case. Most people spend a lot of time thinking about what kind of crossbow they want, and then when they have it, they think, "What the heck am I going to put this thing in?"
It doesn't help, either, that there are so many different models, each with odd and mysterious-sounding features.
To make things a bit easier for you, we've collected a list of our picks for the best crossbow case, including four hard cases, three soft cases, and a case just for your bolts. We'll explain below exactly why we chose them, and how the features can benefit you depending on your personal needs.
We'll start with…
Quick Picks: Our Favorite Crossbow Cases (and Why)
Before we go over all the features, here's a rundown of our favorites and why we think they're worth a look. If one stands out to you, scroll down to read the full review.
Our Top Hard Case Picks:
The Plano Spire: The Spire has ample inner space, and fits most modern crossbow models—good for the majority of crossbows users out there, and a good beginner case; 
The Barnett Archery Whitetail Hunter EVA: a lot of crossbow archers use Barnetts, and this is our pick for best crossbow case for Barnett models (with the exception of the Whitetail Hunter STR—see details below); 
The Plano Manta Crossbow Case: Another hard crossbow case that's good for most makes and models, this is a step up from the Plano Spire—it's adjustable and offers of high degree of security; and finally 
The Ravin R182: our high-end choice for Ravin fans, because of a few high-tech features that can keep your crossbow and accessories safe in long-term storage.
Our Top Soft Case Picks:
The Guide Gear Deluxe: a good no-frills option—we suggest this soft case for more protective transportation when hiking into deep woods; 
The CenterPoint Archery AXCSBG: this soft case made our list for its interior tie-downs that provide extra stability—a good feature in a soft case; 
The Killer Instinct Slayer: our favorite soft-pick option, this case earned its spot in our top picks because of its durable design and its useful accessory compartments.
Our Top Bolt Case Pick:
The Plano Bolt Case: our favorite way to store and protect bolts thanks to tough material and lashing slots.
Alright! Those are the cases we usually suggest. For those of you who are interesting in nitty-gritty, here are the details about each case.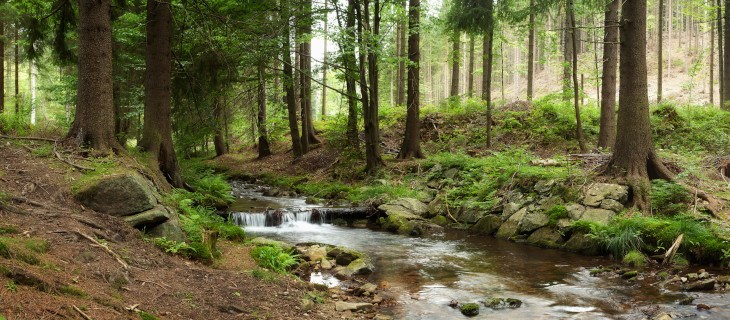 Best Crossbow Hard Cases
We'll start with one of the most popular cases we know of:
The Plano Spire: Best Crossbow Case Overall
Summary: This is the first case we usually suggest, because it's literally designed to fit most crossbow models out there. The versatile sizing of the Plano Spire Crossbow Case makes it great for crossbow archers of all experience levels who want a simple but protective crossbow case, and it can be a great case if you're new to using a crossbow. Plus it looks like an armadillo, and we think that's fantastic.
Pros:
> Fits a wide range of crossbow models
> Padlock clasps
> Quiver storage
Cons:
> Awkward handles
We've known this to fit models from the following, but you need to check the size of your crossbow to be sure your particular model will fit: CenterPoint, Wicked Ridge, TenPoint, Barnett, Excalibur, and others.
Plano is one of the oldest case companies out there—it was founded in 1952, so they've been crafting cases for about seven decades—and they make a lot of great cases. Of those models, our favorite is definitely the Spire. It's versatile and accessible, and that's true for even for the greenest crossbow archer. It's got a flared design that fits most modern crossbow models, and can fit a wide range of brands, and the interior width of 27 inches can fit both recurve crossbows and compound crossbows, while the 12 inches of height can even accommodate some attached accessories like scopes.
That versatility is really the standout feature here—even though it can hold differently sized crossbows, the Plano can still be a tight and stable fit thanks to the interior foam padding and lashing straps. This not only can keep your crossbow from moving around inside the case, but it can provide extra protection in case you drop the case or drop something on it. The hard polymer shell is the primary line of defense against damage, making a safe cocoon in which you can store or move your crossbow, and that hard shell is held in place around your crossbow with three heavy-duty latches. There are also padlock clasps for additional protection against theft or damage, in case you find yourself nested among thieves who might crack your case open like a clam. There's nothing to stop those thieves from picking up your Plano and making off with it, but that sort of feature is beyond any crossbow case.
Finally, the domed shape of the case (the "spire," if you will), allows some room for accessories. It would be nice if they had some/some more compartments for individual accessories (like broadheads, or rail lube, or something like that), but that's not a huge complaint. The handles are also a little awkward, and it might be better if more "normal" handles were included (but we get that they fit the overall aesthetic of the case, if that makes sense).
We think the Plano Spire is one of the best crossbow hard cases overall, and great for beginners. Because it fits most crossbows, it's one of the first models we tell people to look at.
The Barnett Archery Whitetail Hunter EVA
Summary: The Barnett Archery Whitetail Hunter EVA is made specifically for Barnett crossbows (with the exception of the Whitetail Hunter STR), and if you've got a Barnett, it can be a great match. It can be a fantastic option for bowhunters, especially those who hunt in thick brush and extreme conditions, primarily due to its waterproof zipper and extra padding.
Pros:
> Lightweight and compact
> Waterproof zipper
> Ergonomic design
Cons:
> Barnett exclusive
> Doesn't accommodate step-through Whitetail series crossbows
As one of the most popular crossbow manufacturers, Barnett made the wise decision to create a hard crossbow case to fit the models they make. The Whitetail Hunter EVA Crossbow Case offers protection for a number of different Barnett crossbows, including those in the Recruit series, the Raptor series, and Black Spur series, as well as the Whitetail Hunter models (except for the Whitetail Hunter STR—the one with the step-through riser).
That's important, so we'll repeat it: this case can fit the Recruit series, the Raptor series, the Black Spur series, and the Whitetail Hunter series, EXCEPT for the Whitetail Hunter STR. The "STR" stands for "step-through riser," and this case CANNOT fit the Whitetail Hunter with the step-through riser. And, as with all cases, you'll want to measure your crossbow before purchasing a case.
It would be nice if every manufacturer created a companion case that came with the crossbow, because you'd get a case specifically tailored to the bow—and we can imagine that Barnett took a look at their own crossbows and made this to fit the needs of those bows. These are the best hard crossbow cases for Barnetts, and here's what we like—we'll start with the most important feature: 
The polymer shell. It's pretty solid, and is complemented by internal padding with a ¾-inch foam pad at the front of the case for extra support of the limbs. That's a nice inclusion—that padding provides extra shock absorption, and it can protect the most sensitive part of the crossbow from impacts at any angle. You don't want to drop your case—and we cringe when we see people do that, thinking the case makes it OK to toss your crossbow around—but it's nice to know there's a little cushion inside if you do.
The size of the case makes it convenient and easy-to-use—the curving ergonomic design makes it more compact and easier to store. Plus, in combination with loose handle straps on both the front and side, it's easier to carry, and you can hang it as well. There a lot of cases that don't take storage into account, so it's nice to see here.
It would be nice if Barnett made it clear what kind of case would fit with for their step-through riser (STR) crossbows, and if we had their ear for a moment, we'd ask that they either clear that up or create a bow case specifically for their step-through models. Their step-through models are popular, so we're not sure why they haven't made that more accessible.
Last but not least, the Whitetail Hunter EVA is convenient thanks to its measurements. At 37 inches long and 21 inches wide, you can fit it into a lot of tight spaces. Even more impressively, this case only weighs 1 pound. That's pretty impressive, and it means it gives your crossbow protection while adding hardly any weight when carrying it.  
One other thing: the look this case is pretty different than most cases out there. It's got a wild antler-slash-camo pattern that looks pretty hardcore, but can help you blend in if you take the case into the hunting environment—a very nice touch!  
The Plano Manta Case
Summary: The Plano Manta Crossbow Case is one of Plano's higher-end cases (it's a step up from the Spire) and it provides extra protection through a snug fit facilitated by an adjustable tailstock, making this case a great choice for intermediate or experienced archers who need room for extra accessories.
Pros:
> Adjustable tailstock
> High-density foam
> PillarLock system
Cons:
> Big and heavy!
The Manta is Plano's "next level" model. Like the Spire, the Manta is designed to fit most models of crossbows (including compound crossbows, recurve crossbows, and reverse-limb crossbows), but it has a number of added features the Spire doesn't. That can make it a good option for serious archers who know they'll be using their crossbow long-term and perhaps have a higher-end model for which security is a bigger concern (and right off the bat, they describe the case as "Crush-Proof," and that's a pretty powerful descriptor!).
There are two features that set that Manta apart from its peers:
The first is the external and internal structure of the case. Externally, the case is a hard polymer that can absorb shock without knocking around your crossbow (that's the "crush-proof" part of it), and the shell itself is then locked into place by Plano's PillarLock system, which makes it less likely to come apart should be there be some sort of accident where "crushing" might be involved. Internally, it's got high-density foam blocks that stabilize the stock and can support the limbs of your crossbow. That's really Job #1 when it comes to protecting a crossbow, because if your limbs get knocked out of place, that's bad, bad news.
The second feature that sets the Manta apart is the adjustable tail / tailstock. The case actually hinges at the front and opens along the vertical access (meaning it flips out from the back), but there's a small part of the lid hinges at the rear and separates from the rest. This tailstock can add or take away 11 inches from the case itself, and that can make it a lot easier to store, and it also means you can change the dimensions of the case if you add accessories at a later date.
Our least favorite part of the Manta is definitely the weight. At 23 pounds, it can be a lot harder to move around. When considering this and its tough security, we recommend it primarily for storage and transportation ("transportation" meaning "throwing in the pickup and traveling to your hunting environment" and not "hiking through the woods to your hunting environment"). It's simply too big and bulky and heavy for that sort of thing.
Even with that, though, this gets our vote for best "high-end" hard crossbow case. It's designed to be solid, it's adjustable (which is rare thing among cases), and it's built for transport.
The Ravin R182 Crossbow Case
Summary: The Ravin R182 is a deluxe crossbow case that comes with high-end security measures and convenient features to provide all-around protection for Ravin model crossbows.
Pros:
> Manual air valve seal
> Water-resistant
> Extra storage space
> Wheels
Cons:
> Model specific
> Heavy
Ravin is a well-known manufacturer of high-end, deluxe crossbow models, and Ravin designed this specifically for their Ravin R10 and R20 models. As with most higher-end cases, its main feature is its design: it's got multiple pre-cut foam inserts that both absorb shock and keep the crossbow from moving around in the case, and a durable reinforced polymer with shock-absorbing extensions to safeguard against falls. The hard shell has five different latches, including one over each cam, in order to keep the case stable around the most sensitive part of your crossbow—because once those cams get knocked around, that crossbow is in bad shape.
It's weird that this is one of the features that makes the Ravin a stand-out, but it's actually got extra storage room in the case. There's room for bolts, binoculars, even a rangefinder, so you can keep all your equipment together when you store your crossbow away for the offseason. It's always so odd that more crossbow cases don't feature that kind of storage—most compound bow cases have compartments for that sort of thing, so we find it weird that crossbow cases often don't. Anyway, that's a fantastic aspect of the Ravin R182.
As far as aesthetics are concerned, we had previously mentioned the look of the Barnett Archery Whitetail Hunter EVA. This case outdoes the intensity and look of that one, because it straight-up looks like a coffin. Cases don't need to look intimidating, but this one sure does.
The biggest downside to the R182 is probably its large size. At 41 inches long and weighing 12 pounds, it's not as easy to carry as other cases. Ravin took care of this by adding wheels to it, and while you may wonder what good wheels are going to do you when you roll over wet muddy ground, those wheels are actually great for airline travel—they can make it very easy to roll through an airport if you're traveling someplace for a hunt.
The final stand-out feature is the case's capability for long-term storage—it's unique in that it's water resistant and features something hard to find on the crossbow case market: a manual air valve seal, making it hard for anything to get through the case. This can ease your mind when you store your crossbow in damp spaces for long periods or take it into harsh weather for hunting.
All in all, a top-tier case—too bad it's only for Ravins!
Best Crossbow Soft Cases
Alright, so we just laid out our suggestions for hard cases. If hard cases aren't your bag, here are a few soft crossbow cases that we like.
The Guide Gear Deluxe Case
Summary: We consider the Guide Gear Deluxe a solid just-the-basics option, that actually has some great features, with resistance to water and weather being one of them—it can be a great tool when taking long wilderness hunting trips.
Pros:
> Water resistant
> Carrying strap
> Half-inch cushioning
Cons:
> No pockets
The Guide Gear Deluxe is a soft case designed with backwoods bowhunters in mind. It's made to be flexible—it's got a half-inch polyester fabric, that can provide some cushioning for your crossbow with you hike around—and it's water and weather resistant, so you can use it to carry your crossbow even in extreme conditions. This is great for overnight hunting trips when you don't know how the weather might suddenly change.
This sounds like a "dismissible" feature, but it's actually one of the reasons that people like soft shell cases—it's got both a strap and carrying handle, and if you're carrying it a long ways, it can be nice to alternate between the two. The zipper is "self-healing," too, meaning you don't have to worry about snags when you're far away from home without the tools or means to fix it.
One thing to keep in mind, is that "weather resistant" doesn't necessarily mean "waterproof." People often make that misinterpretation, so if you're going to *really* but in the muck and the mire, you may want to accessorize this with some kind of makeshift plastic wrap.
The Guide Gear Deluxe is capable of carrying a wide range of crossbow models (but obviously you'll want to take your crossbow's measurements and make sure it'll fit yours), and it's got some room for accessories, which is a plus. In fact, some people have found that they can store their bolts in the case if they organize the interior space well (but we obviously urge you to make sure your tips and broadheads are suitably covered—those things can tear a soft case wide open if they're not properly protected).
The CenterPoint Archery AXCSBG
Summary: The CenterPoint Archery AXCSBG is a good compromise between the versatility and maneuverability of a soft case and some of the stability and security of a hard case. 
Pros:
> Interior tie-down straps
> Semi-rigid bolt compartment
> Adjustable, detachable shoulder strap
Cons:
> Zipper problems
The first thing about the CenterPoint Soft Case that we like are its internal tie-down straps. There are a lot of soft cases that let your crossbow roam around inside the case, and we always wonder why manufacturers don't just put a few straps in there to lock things down. It seems like such an easy feature to include, and we always wonder why more soft cases don't have that sort of thing.
The other nice thing about it is that it's designed for both recurve and compound crossbows. It can be difficult to find a case that's fitted for recurves, because they have such a unique shape, but this can fit nicely (and again, you'll need to check your model to make sure). That's one of the nice things about soft cases—they have a little more flexibility, and they usually have space in the interior for accessories (as this one does). It also features a semi-rigid bolt compartment that you can affix to the top of the case—another nice touch.
As for maneuverability, the CenterPoint case provides a shoulder strap that's both adjustable and detachable, so you can use it to hike into the woods or put it inside the case itself when you store it. There's also a carrying handle.
And, finally, it looks like a hammerhead shark, and that's cool 🙂
The Killer Instinct Slayer Soft Case
Summary: The Killer Instinct Slayer is one of the sturdiest soft cases we've found, and our pick for best soft crossbow case—it can be a great option for crossbow archers who use a lot of accessories and like to organize the interior of their case. 
Pros:
> Ripstop fabric
> Interior padding
> Four accessory compartments
> Three carrying methods
Cons:
> No camo print
First things first: that name! "Killer Instinct Slayer"—man! That's one heckuva name!
The Killer Instinct Slayer is a high-end case that provides many protective features that other soft cases don't: it's made from ripstop fabric that's less likely to tear, and the good folks at Killer Instinct have included significant interior padding that can both stabilize your crossbow and absorb shock in the case of falls or impacts. It can't offer the same protection that a hard case can offer—not soft crossbow case can—but this may be the closest to a hard case you'll find, and that interior padding is a *really* nice touch that so many soft cases don't feature.
What impressed us most about the Slayer, though, is the focus on organization: there are multiple storage compartments allow you to store bolts and accessories, so you can include most of what you'll need in the field ("the field" being a hunting environment, or your local crossbow range). Three of these compartments are inside the case and one is outside, which means you can put your higher priority accessories or bolts where they'll be more accessible.
Maneuverability is another great aspect of the Slayer: its dual, combinable side handles let you move it around, but doesn't get in your way when you're accessing it, and in addition to the side handles, there are other ways to carry the Slayer too: a top handle makes it very maneuverable, and a shoulder strap provides for a hands-free carry. This can be very convenient for hiking into a tree stand (and hiking back!).
All in all, our favorite soft case. It would be nice if it came in camo—so if you are going to a tree stand, you might want to bring some camo cloth to cover it, or put it under a camo jacket or something—but other than that, our top pick for soft crossbow case.
Best Crossbow Bolt Cases
Whenever people like us review crossbow cases, they always seem to forget: many crossbow archers will also need a case for their bolts! There's one model that we like a lot, and it is:
The Plano Bowmax Bolt Case
Summary: The Plano Bowmax Bolt Case both protects bolts while providing a convenient way to carry them with your other gear. 
Pros:
> Long size
> Holds six bolts
> Durable material
> H latches
Cons:
> Can be difficult to open
Most people seem to know Plano for their bow and crossbow cases, but they also offer a few great arrow and bolt cases as well. Their Bowmax case holds six crossbow bolts up to 23.75 inches long, which covers most models even with hunting broadheads attached, and that's fantastic.
Our favorite feature of the Bowmax, however, are the integral slots for lashing straps—they can allow you to attach the case to other parts of your kit, like a general crossbow case or rucksack. You can also just secure it wherever you're storing your archery gear.
Of course, one of the main reasons you want a bolt case is to protect your bolts and broadheads. The Bowmax is designed for that—it's got a heavy-duty polymer material to protect the bolts from impact, with H-latches keep them secure. The three-part top can actually be a bit hard to open, but that's actually not that uncommon for bolt cases.
What to Keep in Mind When Buying a Crossbow Case
Different crossbow cases work better in different situations, so you have to consider what exactly you need the case for. When looking for the best crossbow case, the biggest factor that comes into play is whether it's a soft or hard shell.
Hard shell cases are usually made of some kind of hard plastic polymer that offers a firm layer of protection around your crossbow. Of course, this hard shell provides maximum protection—but makes the case a little more difficult to lug around. As a result, they're usually for long-term storage, air travel, or specialized target shooting.
Soft shell cases on the other hand are made from either synthetic or natural fabric. While they're usually soft and thick, this just can't provide the same level of protection as a hard shell. However, they're much more compact and easier to carry. A soft-shell case may then be the better option for the hunting season when you're going to be transporting your crossbow on foot into the woods, and you can then switch to a hard case during the off season.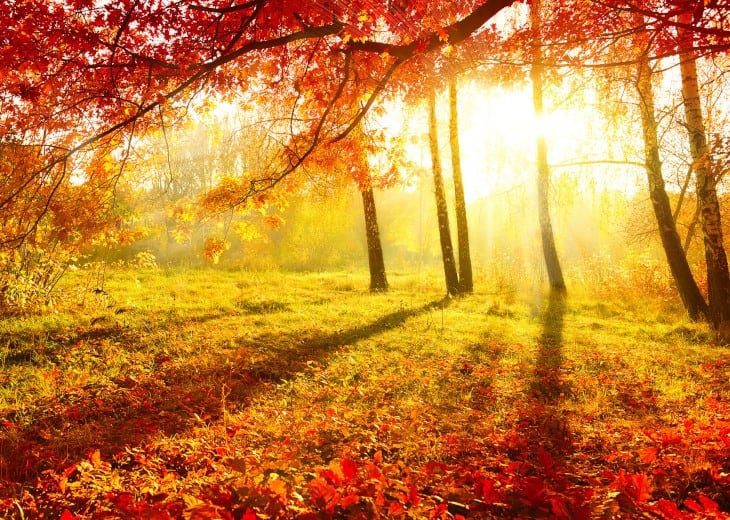 Case Closed!
Crossbows are amazing machines, but they require some TLC, and that means providing protection when storing and transporting them. Hopefully after reading through our reviews, you've found a case that can do this the best for you, whatever your personal situation is. We wish you all the best—have fun and be safe!
Hard Case Picks
Soft Case Picks