The Rhode Island archery season offers hunters ample opportunities for big and small game. Despite its small size, the "Plantation State" has excellent hunting through the eastern corridor offering deer, turkey, and small game seasons.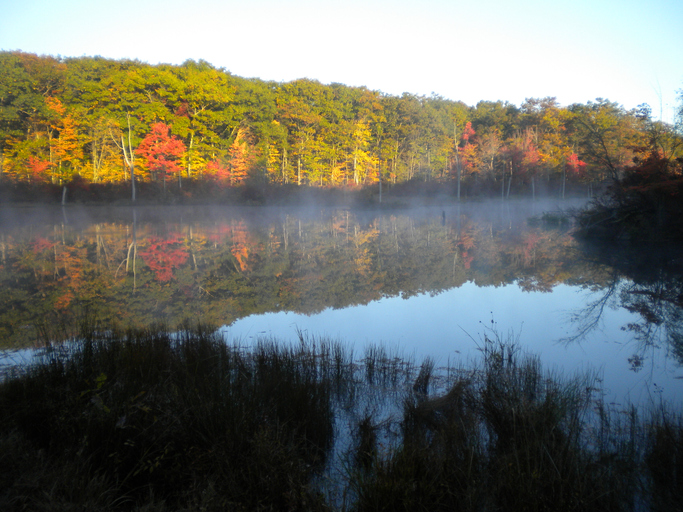 Rhode Island (RI) Archery Season, 2022-2023
There's good hunting in Rhode Island if you know where to find it and how to access public lands. Whitetails are plentiful in some areas, with some towns offering bounties on deer. There are plenty of opportunities to hunt on private land, and owners see deer as a pest destroying their property. Knock on the doors of private landowners, and you're sure to find plenty of opportunities to hunt private land.
When does Archery Season Start in RI?
Rhode Island Deer Seasons
Archery/Crossbow September 10-January 31*
*Season dates vary by region.
Rhode Island Turkey Seasons
Fall 2022 Archery October 1-31

Youth Spring April 17-23

Paraplegic Spring April 22-23

Spring General Season April 27-May 21
Rhode Island Small Game Seasons
State Land September 15-February 28, and April 28-May 22
Private Land Open Season
Raccoon October 1-February 28

Pheasant October 15- February 28

Cottontail Rabbit October 15- February 28

Gray Squirrel October 15- February 28

Bobwhite Quail October 15- February 28

Red, Gray Fox October 15- February 28

Ruffed Grouse Closed Season
Special seasons, bag limits, and hunting regulations vary based on season and animal.
What are the Legal Hunting Hours in Rhode Island?
Legal shooting hours are 30-minutes before sunrise to 30-minutes after sunset. To prevent the spread of chronic wasting disease, the Rhode Island Division of Fish and Wildlife states hunters must not bait for deer or use urine-based scents.
Hunting Licenses and Permits in RI
For more information on obtaining licenses, permits, and regulations, visit the Rhode Island Department of Environmental Management website.
Rhode Island Residents
A Rhode Island resident has lived in the state for at least six months. All residents aged 13 or older must have a hunting license.
Non-Residents
Non-residents aged 13 or older must have a hunting license.
Youth Hunting Licenses
Rhode Island residents and non-residents need a hunter education certificate to hunt. Residents and non-residents aged 12 to 14 must buy a junior hunting license. They must hunt accompanied by a licensed hunter aged 21 or older.
Senior Hunting Licenses
Rhode Island residents aged 65 or older may apply for the free Permanent Resident Combination License.
Disability Licenses
Disabled Rhode Island residents are eligible for a free lifetime Permanent Disability Fishing/Hunting Combination License.
Veteran and Military Licenses
Active-duty military personnel stationed in Rhode Island can buy a resident hunting license. Additionally, active-duty military personnel that is Rhode Island residents but stationed in other states don't need to buy a hunting license while on leave. Disabled resident veterans may be eligible for the Permanent DAV Hunting and Fishing License.
Migratory Waterfowl Requirements
Hunters aged 16 or older must buy a Rhode Island Migratory Bird Permit and Federal Duck Stamp when hunting migratory waterfowl. The permit is proof of participation in the Harvest Information Program (HIP).
License Expiration
Hunting licenses are valid until the last day of February each year.
Check out our guide 30+ Hunting Rules to Keep You Safe while bowhunting in the wild.